TradeJolt was founded on two core beliefs.
The first is that every person should have the ability to thrive in the marketplace. Until recently, the financial system was skewed towards the already rich and powerful people. High informational barriers, such as the high monthly cost of a Bloomberg terminal, required investors to depend on financial advisors for detailed analyses and late-breaking news. Even today, only high-wealth individuals can trade frequently, only high-wealth individuals can invest in startups. Only high rolling accounts are made aware of the best initial public offerings when these come out.
TradeJolt's second core belief is that active traders can outperform long-term investors. Trading was certainly a fool's game just a decade ago when financial information was sparsely exchanged amount a select few and trading costs were in double-digit dollar terms. Today, with trading commissions often a zero, and the immediacy and power of a Bloomberg terminal in everyone's hand at all times with today's cell phones, things have changed permanently. Trading -investing for periods of less than a year - can be more lucrative than traditional buy-and-hold investments.
TradeJolt dedicates itself to the proposition that an active trader, with a carefully calibrated strategy, can achieve results far in excess of what is considered "reasonable" by most market experts.
By accessing timely knowledge of financial events, deploying well-placed stops and limits on trades, and paying close attention to technical criteria such as volume and resistance levels, TradeJolt believes that an astute trade can minimize losses and greatly enhance profits.
TradeJolt wants to level the playing field for the average trader. TradeJolt is dedicated to providing everyone with access to extraordinary trading opportunities and the latest financial data. It wants to educate the average trader in how to thrive from historical, political and technical events as they happen.
TradeJolt's first suite of applications is Jolt Market. Jolt Market is designed to be a powerful information tool for the active trader, a marketplace of financial ideas. Great opportunities are available instantly to every subscriber for free. The deals on the marketplace can be tailored to a trader's risk tolerance, domain expertise, time frame and budget. Promising ideas can be discussed with others on dedicated forums and their value ranked by a community of traders. For those who need a little guidance in placing complex trades, or in managing the timing of trade entries and exits, guidance is available specific to that deal for a fee determined by the publisher of the deal. This guidance is at a cost that is affordable to everyone, but sufficient to incentivize experts to reveal their 'secret sauce' that turns a good trade into a great trade.
If you are interested in longer term investing, the Jolt Market is not for you. Jolt Deals featured in the market are shorter term, from days to months and rarely over a year. Traders will find every style and flavor of investing here, from stocks, to ETF's, to bonds, to options, to cryptos and NFT's.
If you want your hand held, the Jolt Market is not for you either. The Jolt Market is for the active investor comfortable placing their own trades through their own brokerages and taking responsibility for the results.
It is important you know that TradeJolt is not a brokerage. You cannot use it to place trades in any assets. Users will need their own brokerage accounts or financial exchanges for that.
TradeJolt will not take responsibility if your trading fails. For that you need to use your own judgement. TradeJolt does however empower you with ideas, events and data to trade more successfully. The rest is up to you.
TradeJolt does not know about your assets and your liabilities, your financial sophistication or your investment goals. This is the realm of professional financial advisors. Financial advisors provide a valuable service for the great majority of investors who don't have the time, the interest or perhaps the ability to choose their own investments. If you fit within that group - and chances are that you do - you should seek out the counsel of a financial advisor.
We invite you to sign up for our free Jolt Market membership. This will also provide you access to the Jolt Deal forums, where you'll be able to interact with other traders. These forums cover the validity of certain strategies and deals. They discuss the issues people have encountered in deploying them, the results they've obtained and many other topics related to trading. The forums are moderated. TradeJolt reserves the right to remove content found to be offensive, misleading or unrelated. We do our best to combat spam and maintain the relevance of content.
Who is behind TradeJolt?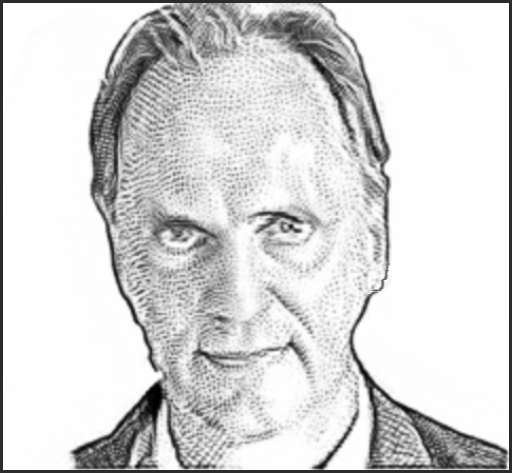 Serge d'Adesky is the founder of Tradejolt, and its chief architect. Serge resides in Ormond Beach, Florida. His education includes: Yale College, B.A. Political Science, Johns Hopkins School of Advanced International Studies, and a M.A. International Economics.
Serge also publishes a number of other blogs: Great Investment Strategies- a site dedicated to the long-term investor. decryptofied.com - a site focused on the rapidly emergent cryptocurrency sector. Serge maintains YouTube channels found at TradeJolt and soon-to-be-released decryptofied. Serge's articles have also been published in leading online publications such as Seeking Alpha and Bloomberg.
Inquiries about our products and services are given priority when filling out our contact form. But you may also email us at admin@tradejolt.com. Our daytime phone number is (386) 243-0683‬. Office hours are Mo-Fr from 9am to 5pm EST.