Markets are just recovering from the biggest 1 week drop in market history, as the corona virus sends economies and markets reeling.
Here's what my technical analysis of the SPY (S&P 500 proxy) reveals.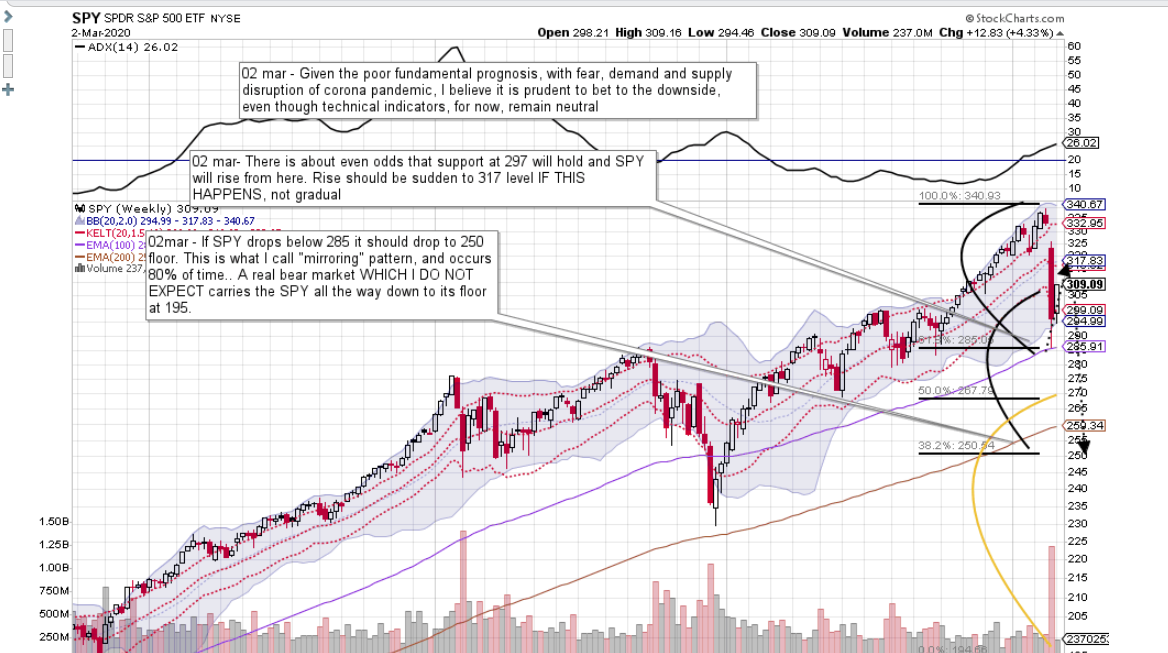 Click image to view larger picture
Given that opinion, here's one way you could create a very effective downside hedge to protect other positions you might have that have presumably already lost a lost of value (12-20 percent) off of their peaks, but which you are unwilling to sell at this time.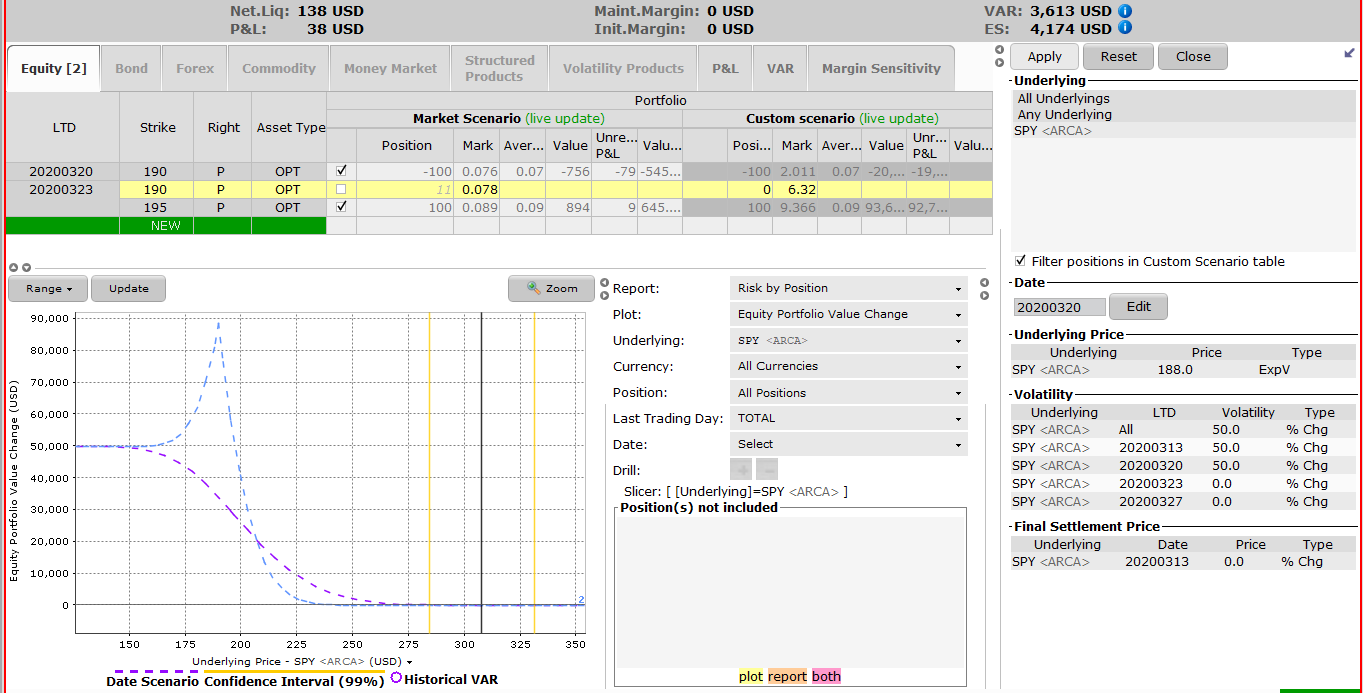 Click image to view larger picture
Please note. This should only be done if you have experience trading options. You should only place trades like these after consulting with an experienced financial advisor. Please read our disclaimer. Investing in options is very tricky and can lead to loss of your entire portfolio if improperly performed.