Featured Trade
Tesla Motors (TSLA) is probably one of the most popular success stories on the stock market for 2014. Since its debut in July of 2010 at $17, the stock has never had to look in the rear view mirror. Last August, Elon Musk, the company's flamboyant CEO surprised investors and analysts with better than expected sales figures and earnings on already ambitious growth plans. The stock promptly shot up again in the gravity – defying move to today's $190 level.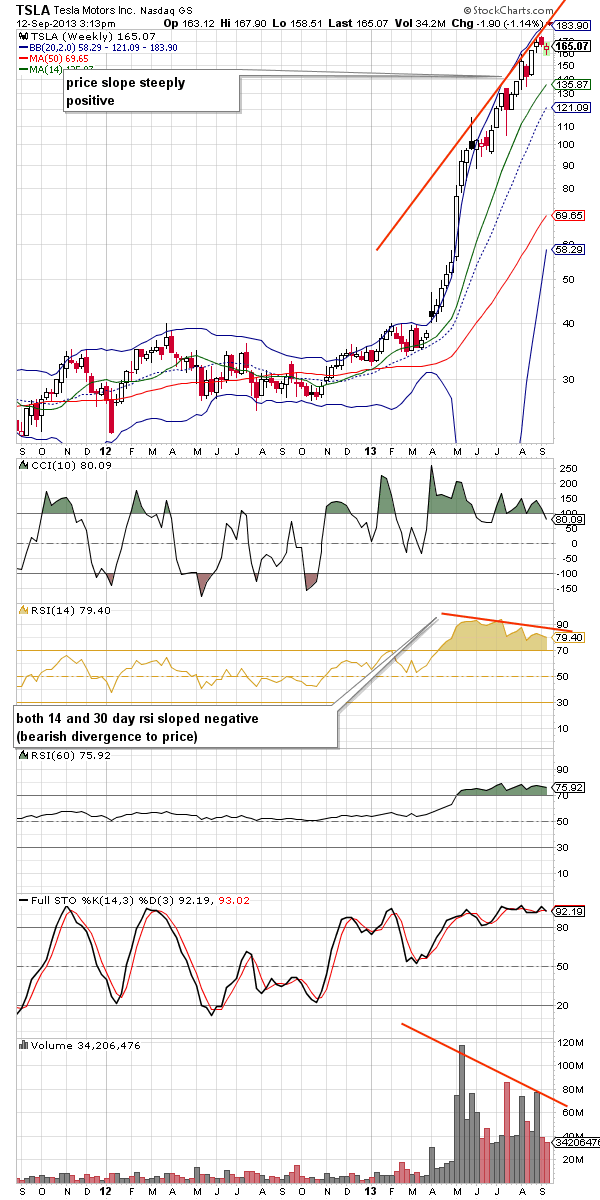 click to enlarge
This puts many investors, many of which were until now bullish on the stock, in a quandary, summed up by one investor's blog comment: " I love the car. But I would not buy the stock yet nor would I touch a short position with a 20 mile pole."
That's kind of the way I feel about Tesla right now. So I'll show you two quick ways – using options – to profit from that situation, with limited risk if you are wrong and Tesla shoots to the moon or drops like a rock.


Register for a FREE 60 day trial today. There is no initial cost to try out the service, so join today!
Register