About This Site
TradeJolt is an educational site dedicated to the active trader. It is not a brokerage. The site is intended as a teaching tool.
TradeJolt demonstrates that an active trader, with a carefully calibrated strategy, can achieve results far in excess of what is considered "reasonable" by most market experts. By using stops and limits on the trades, and paying close attention to technical criteria such as volume and resistance levels, we believe that trade losses can be held to a minimum.
On a day-to-day basis, we publish the results of our trading of own strategies, both winners and losers. This is an educational feature for the benefit of our readers. While we try to publish most trades, we are unable to exhaustively do so, as this requires too much time. However, we try to keep a running tally of our strategies' overall performance, as well as the cash flow they generate.
Look at our trades from day to day. Line up our winners and our losers - yes there will be losers too. We believe you'll conclude as we do, that technical, tactical short- and medium-term trading can be very profitable. But it must be done with a strict methodology and a constant balancing of risks and rewards.
Please read our disclosure. All investments carry the risk of loss. You should understand the nature of these risks before undertaking any of the trades or strategies outlined on these pages.
All visitors, even those who have not subscribed, will be able to view our trades after the fact. At that time, of course, it will usually be too late to enter into the trade in question. In fact, late entries into such trades are more likely to yield losses than gains , as they will be "chasing" already heavily oversubscribed positions. We strongly advise you not to try to shadow these trades with real money. for that reason.
Our Featured Page is intended to introduce readers to some of our methodologies in options and stock trading. Later, we'll be adding cryptocurrency trading to the mix, as this field of finance matures. Since the featured examples are intended as learning tools, they will not always be be up to date. Again, readers are warned to emulate these trades at their own risk, with the knowledge that the pricing and events surrounding the original trades may have changed.
We invite you to sign up for our free Forum membership. In these forums, you'll find out what other traders and investors have to say about our strategies, the issues they've encountered in deploying them, their own trading results, suggestions for improvements and many other topics related to trading. The forum is lightly moderated and we reserve the right to remove content found to be offensive, misleading or unrelated. We do our best to combat spambots.
Visitors who wish to have more actionable trading information should register for one of our paying subscription services. We've structured these subscription fees so that they represent a fraction of what you can make pursuing the strategies. You may peruse all of our subscription plans and sign up for them here.
Those who wish to save the most money and are able and willing to do their own trades will probably wish to subscribe to our signals service, our Bronze subscription. This sends out multiple daily signals to subscribers by sms and email.
Most investors, though, will want a less hands-on approach. More of a "set it and forget it" approach. For those investors, we've developed a means of linking their personal brokerage accounts to trading algorithms that embody our strategies. Whenever our algorithms identify a good trade and transact it, within seconds the same trade is propagated to your brokerage account, where it gets transacted in identical way but using the percentage of the portfolio that you have determined. This gives the investor the benefit of great execution and frees them from the day-to-day chore of placing trades themselves.
Please view our Strategies tab for a general overview of all of our strategies.
This automated approach will appeal to highly experienced investors who do not have the time to dedicate full time to trading but want to benefit from the potential returns. It will also attract less experienced investors who may have the time but do not yet have the confidence to perform their own trades.
Finally, there will be people who like what they see on these pages, but prefer to operate their investments in a traditional client - advisor relationship, with full access to professional advice.
Those people may wish to to contact Serge P. d'Adesky, Serge is the CEO and Investment Advisory Principal of Northstar Strategic Investments, Inc., a Florida-based Registered Investment Advisory firm. Serge will be happy to arrange a free personal consultation to discuss your situation.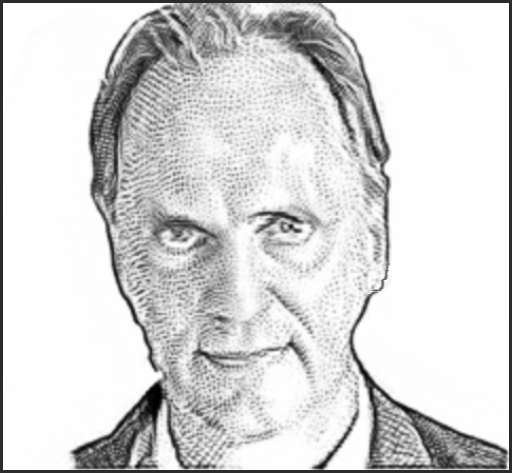 Serge is also the webmaster and publisher of TradeJolt. He resides in Ormond Beach, Florida. His education includes: Yale College, B.A. Political Science, Johns Hopkins School of Advanced International Studies, and a M.A. International Economics.
Serge also publishes a number of other blogs: Great Investment Strategies- a site dedicated to the long-term investor. decryptofied.com - a site focused on the rapidly emergent cryptocurrency sector. Serge maintains YouTube channels found at TradeJolt and soon-to-be-released decryptofied. Serge's articles have also been published in leading online publications such as Seeking Alpha and Bloomberg. Serge
Serge can be reached by phone at 386-233-3458 or by email at sdadesky@gmail.com.